Product Finder
Find products by printer brand and model.
Canon 645/646 Pop carts
Rihac Pop Carts
Refill inserts for all in one pinters using 645-646 tri cartridges
Refill your Canon PG-645 & CL-646 cartridges with Pop Cart Inserts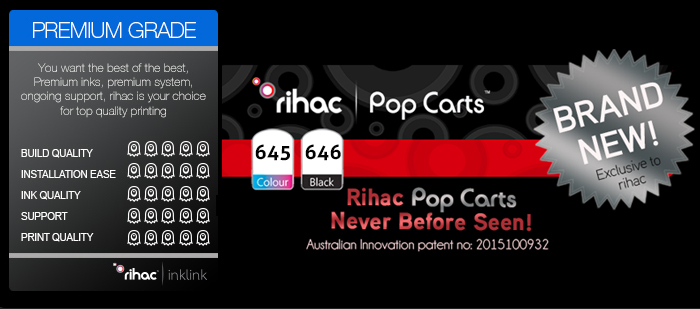 Displaying 1 to 3 (of 3 products)
Result Pages: 1
Order this unit from Aus to Nz 3 days. The inst...